How to get Kids to Eat Vegetables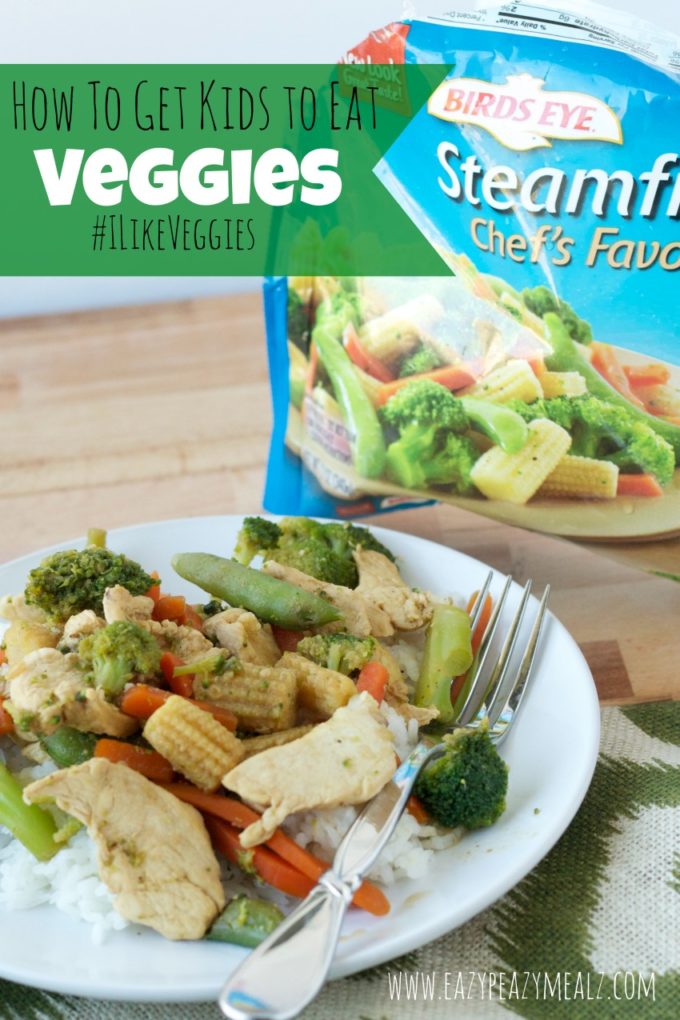 When Mom was in the hospital having my youngest sister, Grandma came and cooked supper and made us spinach. It was Halloween, and Dad said we weren't going trick-or-treating until we ate the spinach. You can bet we ate the spinach!
Unfortunately, every night isn't Halloween, and parents need a plan for getting kids to eat vegetables and fruit on all those non-Halloween nights. After raising four boys, I've found the easiest and most effective way is to use the kids' natural tendencies.
Kids love anything sweet. I don't know why. I think it might be a primeval instinct to keep them from eating poisonous plants in the woods. Anyway, you can take advantage of it. Serve them cooked carrots, sweet potatoes, squash, and sweet corn. Put a little brown sugar or a couple marshmallows on the carrots, sweet potatoes, or squash. Ply them with sweet fruits—peaches, pears, and nectarines.
Put things on the fruits and vegetables that kids like. Put some squirt cheese in a can on asparagus or broccoli. Let them squeeze it on themselves. Dab a little low-fat whipped topping on fresh fruit. Put some almonds or walnuts in the green beans. If you're having ice cream, put some fresh fruit on it.
Kids love anything colorful. Put fresh fruit in jello. Put in a few different fruits. Let them pick out the jello flavor and the fruits. Put some nuts in the jello, too. Kids love jello—who doesn't? It's so bright and cheerful and jiggly. Let them put the fruits and nuts into the jello.
This brings me to another effective tactic. Let them help make the healthy food. They can tear up lettuce for a salad, add the ingredients, mix them around. Tell them what a good job they did. Pretty soon you'll hear, "I made it. It's my salad. I want some of my salad. Everybody eat my salad!"
Kids love individual servings. You can make them their own pizzas. Take a piece of whole wheat bread and spread pizza or spaghetti sauce on it. Top it with tomatoes, green peppers, mushrooms, spinach, or whatever vegetables they like. Then add the cheese. Let them make their own pizzas (you cut up the ingredients, of course). Bake it at 425 degrees for five to seven minutes. Soon they'll be proudly and happily chomping. "It's my pizza. Mine, mine mine!"
With any luck, there'll be peace at the dinner table. And the kiddies will be satisfied enough to forget all about desserts, candy, chips, and pop.
Source:
Image Credit
Related Articles
Recent
Categories