How to Cook Rhubarb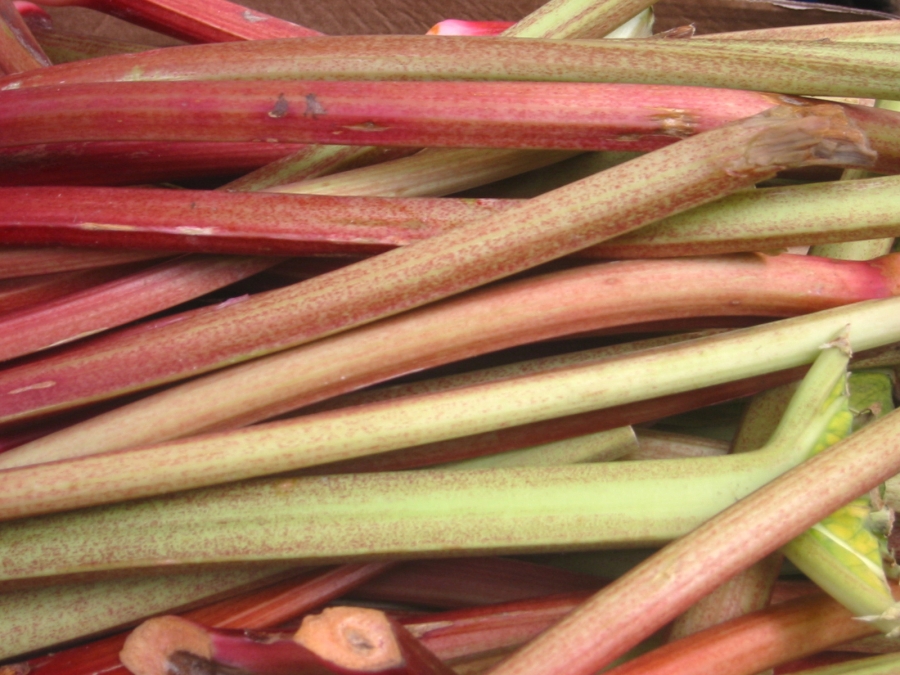 Rhubarb. Tart and fresh. It brings with it the promise of spring. The taste of raw rhubarb captures the smell of new-mown lawns and fragrant garden flowers. Most recipes containing this amazing vegetable fall into the dessert category. But with a little exploration and adventurous culinary spirit, one can find recipes for rhubarb salads and rhubarb/meat combinations.
If you've never tried rhubarb, you might find it easier to venture into the salad/entree world of rhubarb. For those of us in climates where rhubarb flourishes, a mindset has most likely developed. When we think of rhubarb, we think of the intoxicating tart-sweet pink filling of pies, cobblers, and crisps. It's hard to let go of something so delicious to think that it could be served as a complement in a savory dish.
In salads and entrees that include rhubarb as a major ingredient, it is usually cooked into a sauce or chopped into a salsa and so becomes dressing or garnish. Regardless, something has to be done to address the tough skin of the rhubarb stalks.
Whether you've chosen the traditional or the adventurous route, there are a couple of tips to gathering and preparing your harvest before bringing it inside. First, pull the rhubarb, don't cut it. Next, an important step in preparing your rhubarb is to get rid of the leaves as they contain oxalic acid, which is toxic, so you have no use for them. To streamline cleanup a little just chop off the tops before you go into the house. The leaves can be composted if you wish.
The stalks of the rhubarb have a tough skin, so your recipe may call for peeling or cooking the rhubarb. The skin makes the plant a challenge to chop, and so you may not believe that cooking will soften it enough. Surprisingly, it does.
For the simplest rhubarb dessert recipe, gather enough stalks to fill both hands as you carry it in from the garden. Chop them up. Here size does not matter as it will cook down into a nice sauce in the process. Toss the chopped rhubarb in a cup or so of sugar mixed with about 4 tablespoons of flour. Put the coated rhubarb into a greased baking dish.
Now to make the topping, mix equal parts (about a cup each) of brown sugar, flour and rolled oats, chop in half a cup of butter or margarine. Dump the crumble mixture on top of the rhubarb and bake it in a 350-degree oven for about 30-40 minutes until the rhubarb is tender and the topping is browned.
It will be difficult, but let the crisp cool for a few minutes so you don't burn the roof of your mouth and your tongue. Then enjoy the superior tart goodness and crunchy, buttery complementary topping.
Source:
Image Credit
Related Articles
Recent
Categories