Great City Center Location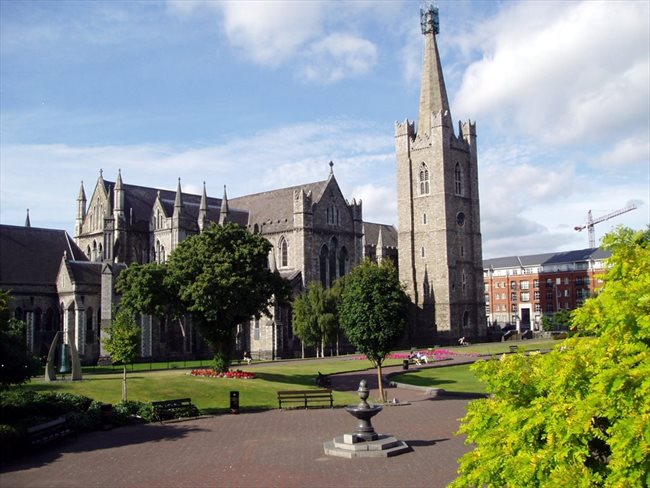 We stopped for lunch here after our morning at the Beaux Arts Museum. It is usual in France for museums to close for lunch and the museum does not have a dining room. We were literally thrown out so they could close and this brasserie was just across the street from the entrance to the museum courtyard. It was packed with local office people also out on their lunch breaks. A word of warning – this whole restaurant was smoky. We stayed because we were cold, tired, and hungry.
The decor was unexceptional, wooden tables, paper placemats, and napkins. Our table was tucked into a back corner, but there were no others available, so we were happy to get it.
I started with vegetable soup; everyone else ordered the onion. The onion soup was excellent, redolent with onion and a hint of wine, topped with thick bread and cheese. The vegetable, on the other hand, was Knorr, or I'll eat my beret, not even good Knorr. It certainly had me wondering why I hadn't ordered the onion.
My husband was the brave one in the group; he ordered the Jambon Bourgionnais, which was ham in a green aspic, usually the green is the result of parsley and it was served with cornichons (little pickles). It looked really gross to me, but my husband said it tasted good. It is known throughout Burgundy by other names including jambon persille. It is a local specialty throughout Burgundy and is especially popular in the warmer months. It was served with bread and frites.
I opted for a Crocque Monsieur, which is a grilled cheese sandwich with the cheese on the outside. It was served with a salad with a creamy Dijon dressing. It was very good. After all it is hard to do a grilled cheese sandwich badly.
The service here was spotty. We got our drinks pretty quickly, but after that, nothing ever seemed to go quite right. Now, in all fairness, it was busy, so I will give them the benefit of the doubt.
The food was not worth coming here for; it was very ordinary, but the location is excellent. Sometimes we sacrifice the exceptional dining experience in favor of a short walk, especially on long days. If we had had a little more time and stamina I am sure we could have done better but in a pinch this was acceptable.
In the warmer weather they offer dining on the terrace which given the smokiness of the restaurant would be a welcome relief.
Source:
Image Credit
Related Articles
Recent
Categories