Are you asking for Trouble if you Send your Food Back in a Restaurant – No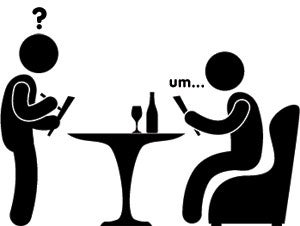 Unless, perhaps, you're in one of Gordon Ramsay's restaurants, sending food back in a restaurant is not necessarily asking for trouble.
If you've watched an episode of Hell's Kitchen with British loudmouth Gordon Ramsay, you know that he rolls his eyes and gets a bit nasty when customers in his restaurant send food back. The only reason he does that is because he has aspiring executive chefs that he is grooming, and perfection is key in the restaurant business.
Chefs are very temperamental about their food. It needs to be done right. When a customer sends it back, it's not necessarily meaning that the chef did a horrible job preparing the dish. Many people have special orders, and sometimes they are missed in the kitchen. That doesn't mean the chef is going to run you down with a bunch of insults.
Of course, there probably are some people who are notorious for sending food back, just to get a laugh. Watch out for those types. Some people probably can be a little too picky about food. If you're returning dishes just to be picky, or just to be funny, you just might be getting a not-so-nice visit from the executive chef at your table.
In the restaurant business, you want to make the customer happy, and prepare the dishes to the utmost perfection. Mr. Ramsay seems to have given up his Hell's Kitchen franchise and now has a new TV show called "Kitchen Nightmares," where he goes into restaurants and sees how the kitchen operations are run.
I watched one episode where at least five dishes were returned, but it was because the food wasn't prepared properly, because the kitchen operations were in such ruin. If you returned a dish in this woman's restaurant, she wasn't too happy about it – at least not on the show. After about the fifth dish, she merely said, "I don't care anymore."
Chefs MUST care about the food they prepare. That is what makes them great chefs. Ramsay cares about his food, and its preparation; and he trains others to do the same. That credo alone has made Ramsay one of Great Britain's greatest chefs. Which is funny, because Great Britain is not necessarily known for its culinary expertise.
Research the restaurants you're going to. Read reviews. Make sure the operations are up to snuff. Then, if you have to return a dish, it won't necessarily be because the dish, you will likely be making a slight concession; as opposed to putting down the chef's dish altogether because of poor preparation.
Source:
Image Credit
Related Articles
Recent
Categories